DemerBox Bluetooth Speaker
Let's face it: electronics are expensive. So why would you spend your money on a fragile Bluetooth speaker that has to be constantly babied? That's where the
DemerBox
comes in. This Bluetooth speaker is built into a Pelican Case that is built to be tough, and is water and dustproof to boot.
Made in America
Pelican has been manufacturing their hard cases in America since they first launched the Protector Cases in 1976. In 2010 while on location for a film shoot in Barrow, Alaska, James Demer found himself in need of a playback device that could handle bad weather and rough travel. Using equipment on hand, Demer built the first
DemerBox
by screwing a set of old speakers to a Pelican Protector Case. This new device was a hit with the film crew, and so the
DemerBox
was born. Today these speaker systems continue to be proudly made in America at a facility in Peachtree, Georgia.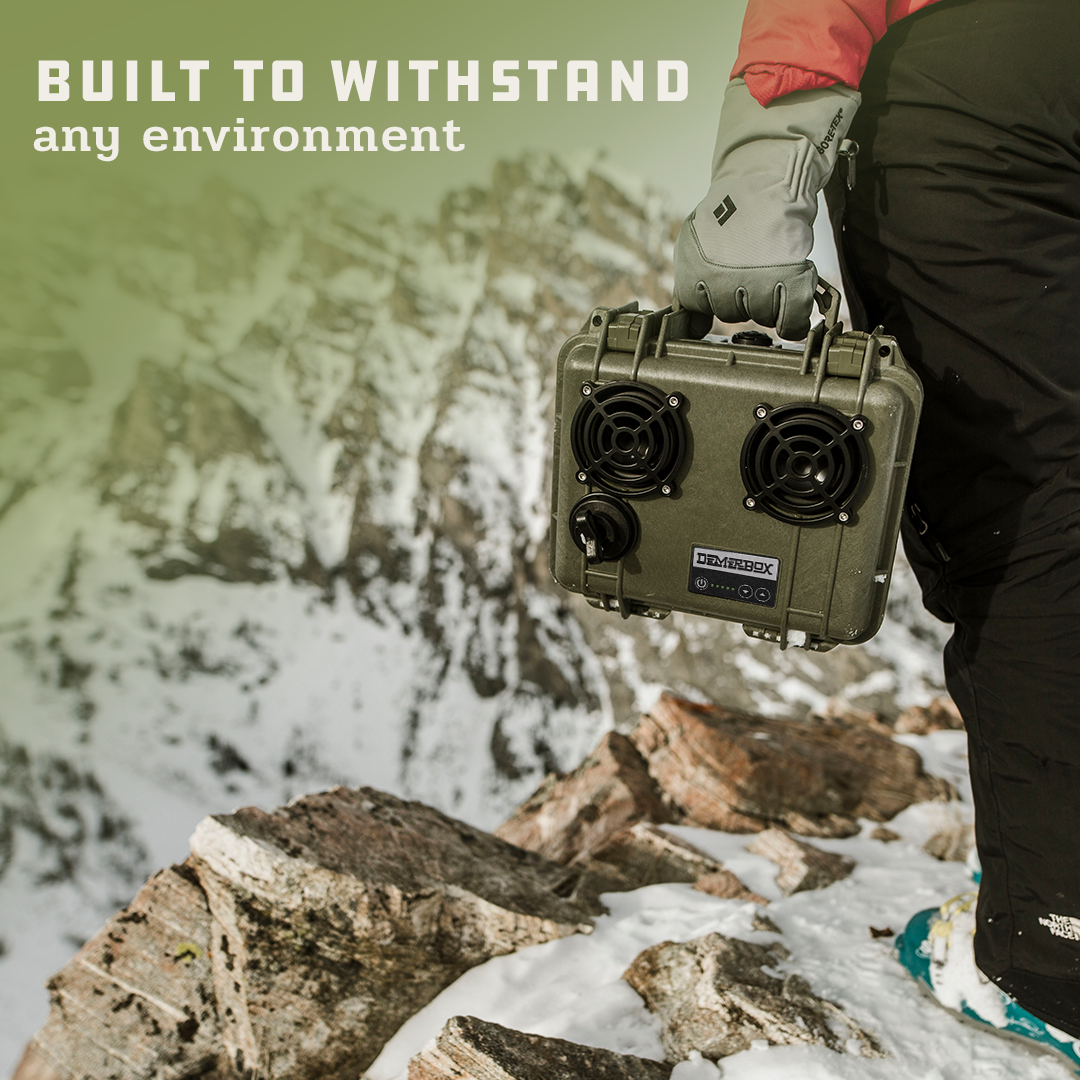 Rough and Tumble
DemerBox
Bluetooth Speakers are built to withstand any abuse. All of the components are intended to withstand water, dust and dirt. The case of the
DemerBox
can be used as storage and protection for speaker's charging cord and other small items. With a battery life of 40+ hours, you'll be enjoying using your
DemerBox
for your whole trip without needing to recharge, so you can go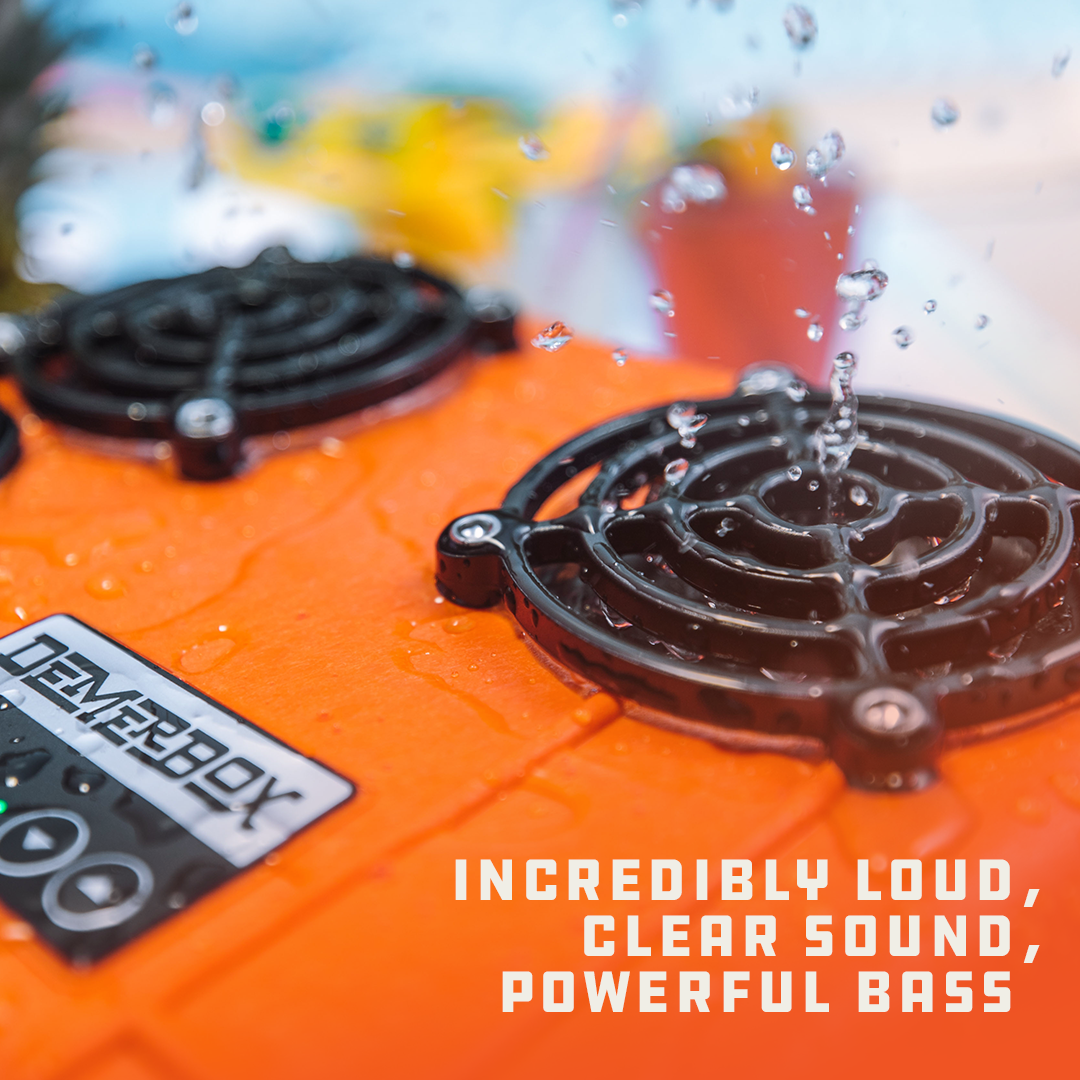 Superior Sound Quality
What makes a
DemerBox
really stand out among Bluetooth speakers is the sound quality it provides. The Pelican Protector Case provides the perfect cavity to enrich the bass without distorting other parts of the music. The
DemerBox
has such impressive performance that Grammy Award–winner Zac Brown invested in
DemerBox
in 2017 after having a chance to use one on a trip to Belize.
Invest in the Best
Now, a
DemerBox
is definitely an investment at $349.00. However, with it's top of the line components, superior performance, and endorsement from Zac Brown the
DemerBox
is guaranteed to deliver on your investment. Your
DemerBox
also comes with a one-year warranty against defects in materials and workmanship—not that you'll need it. So turn up the tunes and get started on your next adventure.
---