Elite Cooler
You know exactly what you want: an elite cooler. You want a cooler that will deliver the
best performance
, with the
most features
, at a
great price
. That is where the Pelican Elite Cooler comes in. Pelican has been making high end coolers since 2012, applying everything they've learned from years of making nearly indestructible hard cases to engineer the toughest cooler available anywhere. The hard part will be figuring out
which Pelican Elite Cooler will best fit your needs
.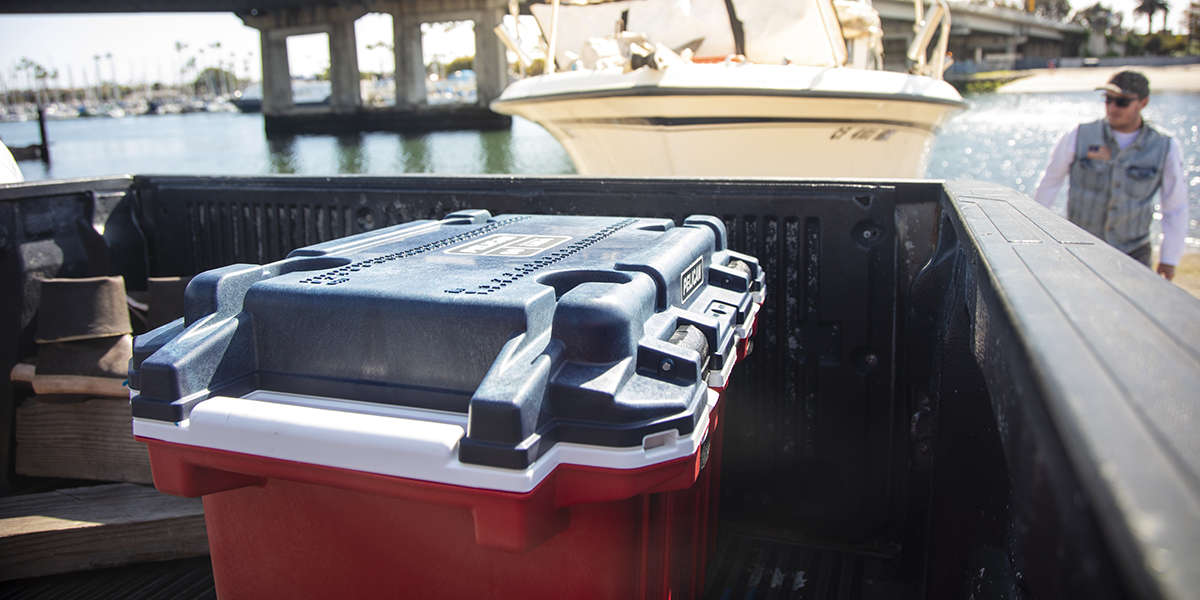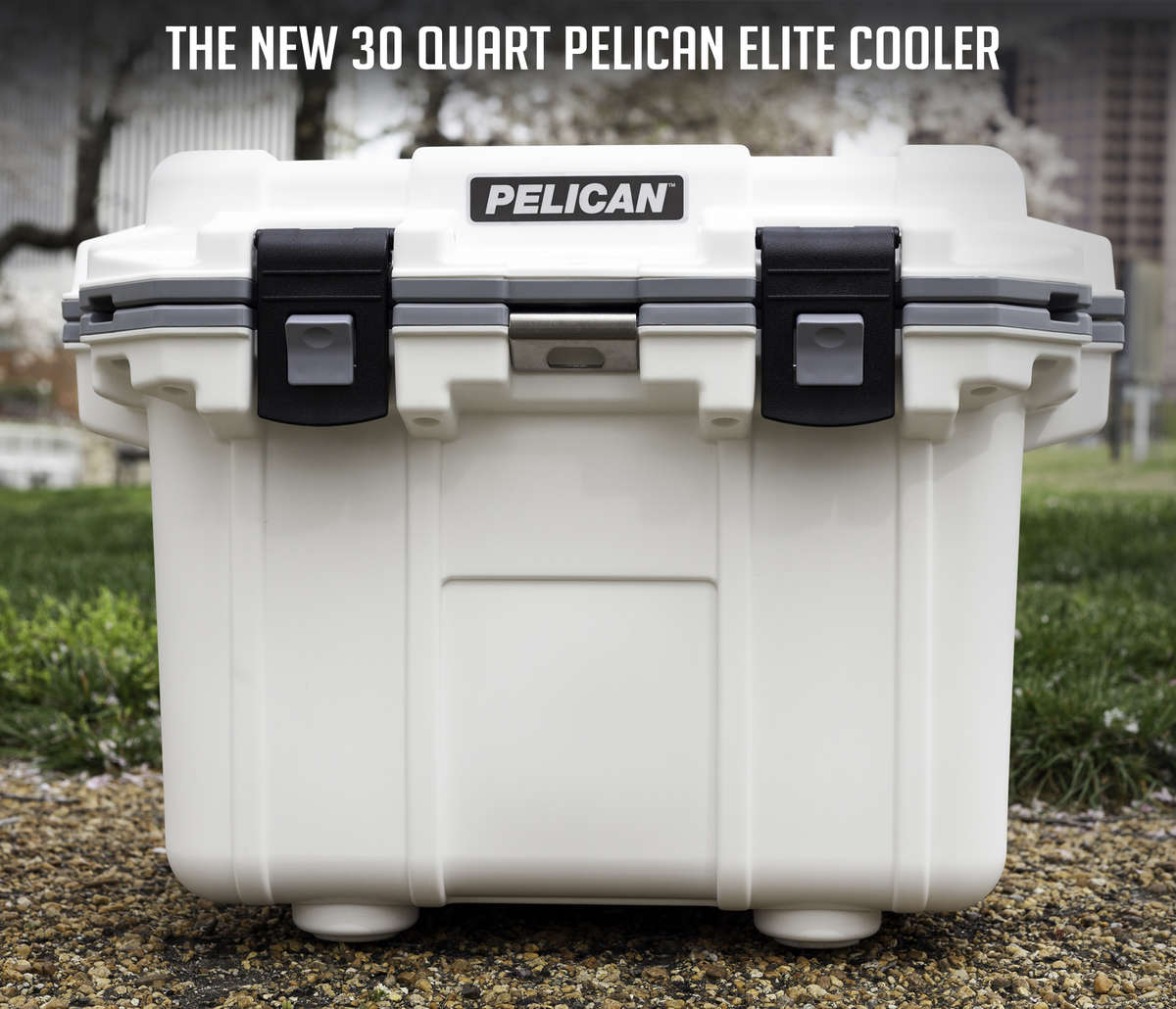 Pelican Injection-Molded Elite Cooler
This is Pelican's core lineup. Redesigned in 2016, Pelican's injection-molded Elite Coolers are up to 30% lighter than similarly sized rotomolded coolers. Available in four sizes—
20QT
,
30QT
,
50QT,
70QT
—any of these coolers will deliver the kind of performance you need while fitting your needs exactly.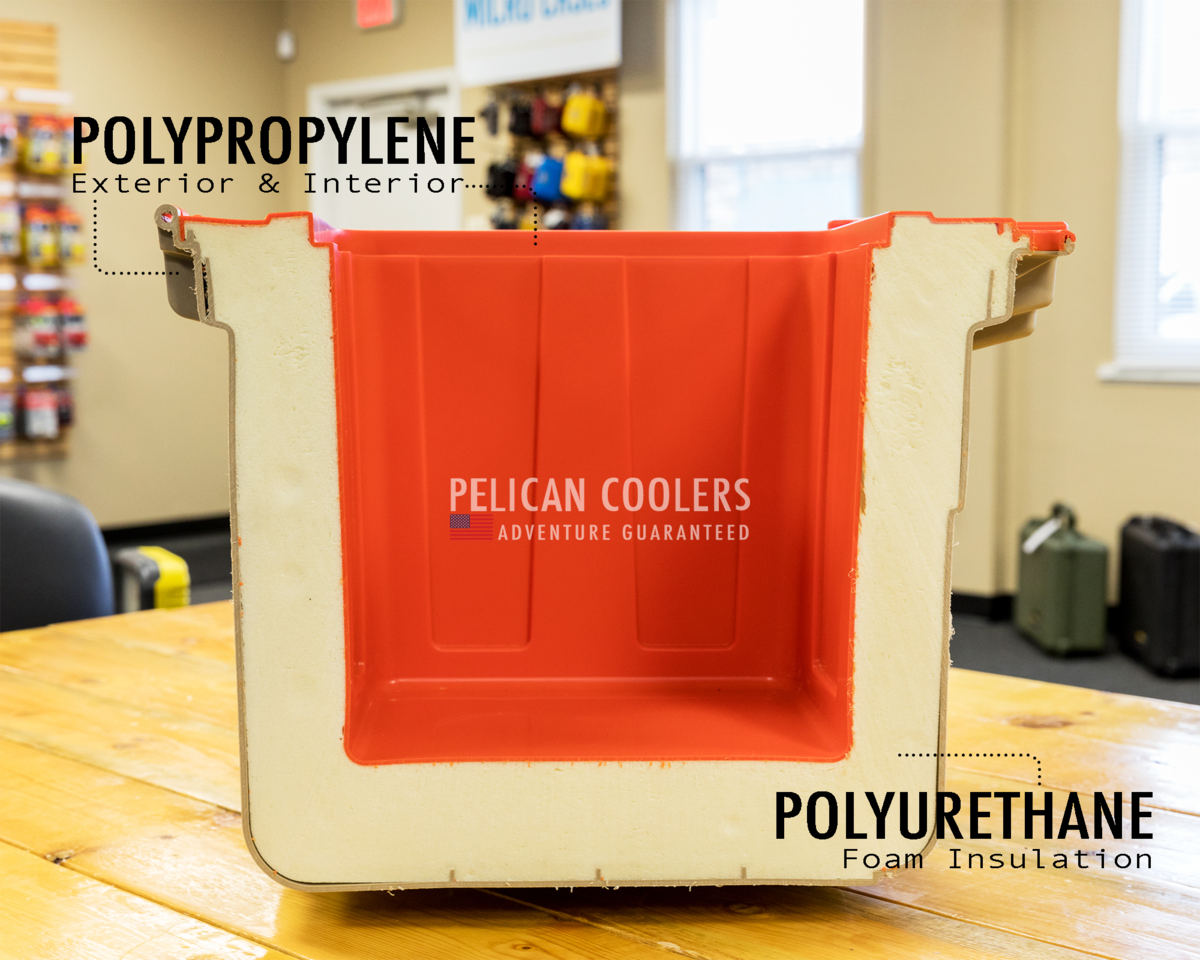 And beyond their
extreme ice retention
, you will get a ton of great features on a Pelican injection-molded Elite Cooler: nonslip rubber feet, a bottle opener built into the lock hasp, molded-in tie downs, a drain plug with a tethered cap, an embossed fish ruler, and molded in cup holders. One cooler and you're Adventure Ready.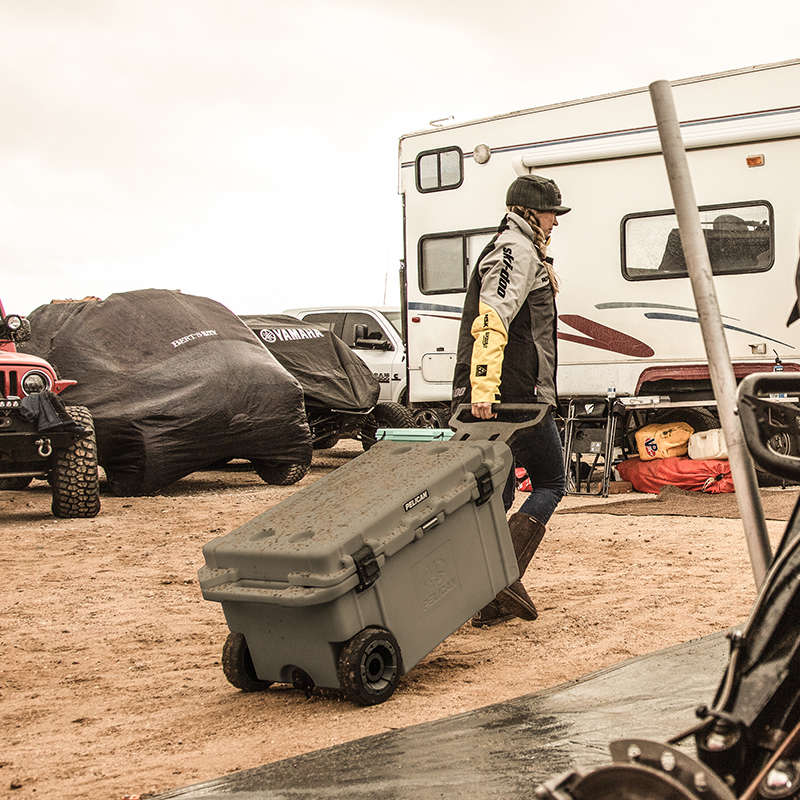 Rugged Build with Enhanced Mobility
Even an injection-molded cooler will still be heavy when it's full, and sometimes you're out on a solo adventure. But there's an elite cooler for you too:
Pelican Elite Wheeled Coolers
. Available in two sizes—
45QT
and
80QT
—these coolers have heavy duty wheels that will get you wherever you need to go. You can depend on Pelican Elite Wheeled Coolers to get to your destination because the hard-plastic wheels won't puncture or pop on rough terrain.
Lightweight Portability for Everyday Use
When you need a cooler for everyday use, and you're going to be transporting it around with you, a soft cooler is the way to go. Pelican has a whole line of
Elite Soft Coolers
. You're probably familiar with the
12-can
,
24-can
, and
48-can
soft coolers. They've been around since 2017, and they're still going strong.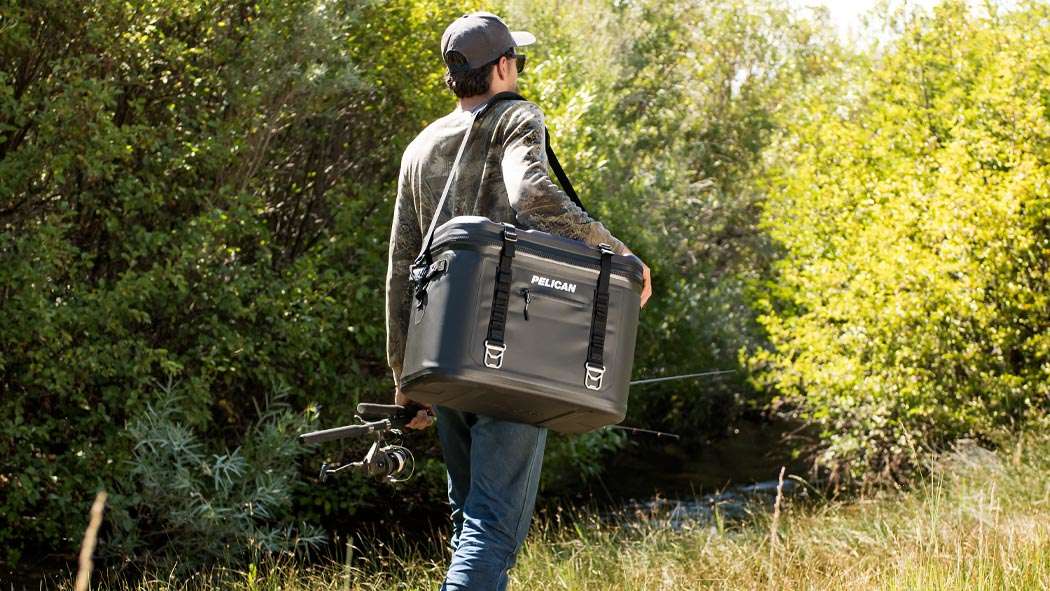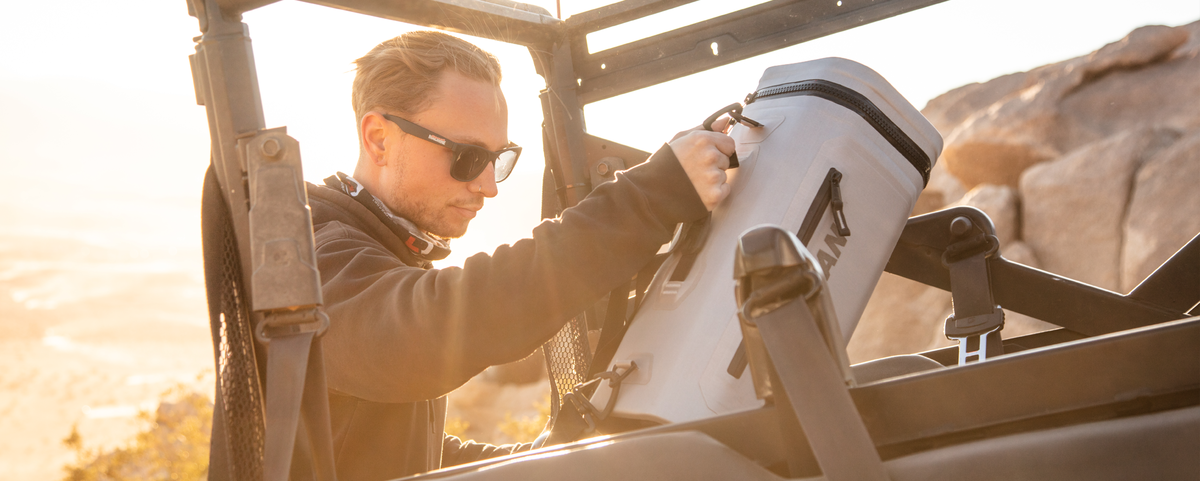 Giant Coolers with Extreme Ice Retention
Some adventures need a cooler of epic proportions, and Pelican has you covered there too. The Pelican Elite Cooler line has three huge coolers: the
95QT
,
150QT
, and
250QT
coolers. These coolers are big enough to achieve unheard of
ice retention for 10+ days
. These coolers are engineered to withstand the onslaught of a grizzly bear, and yet they're as easy to open and use as a injection-molded
20QT Elite Cooler
.
Look No Further
It does not matter why you need an elite cooler. Pelican has designed one that will fit your needs exactly and deliver top-notch performance for years. You can count on a Pelican Elite Cooler to be Adventure Ready whenever you need it. That's a promise!