Pelican ProGear vs. Elite
It's ok to admit it; you're a little confused. You've been researching Pelican coolers, and you keep seeing different names for them: Pelican ProGear, Pelican ProGear Elite, Pelican Elite. Just what is the difference between these coolers? And which one is better in a test of ProGear vs. Elite Coolers?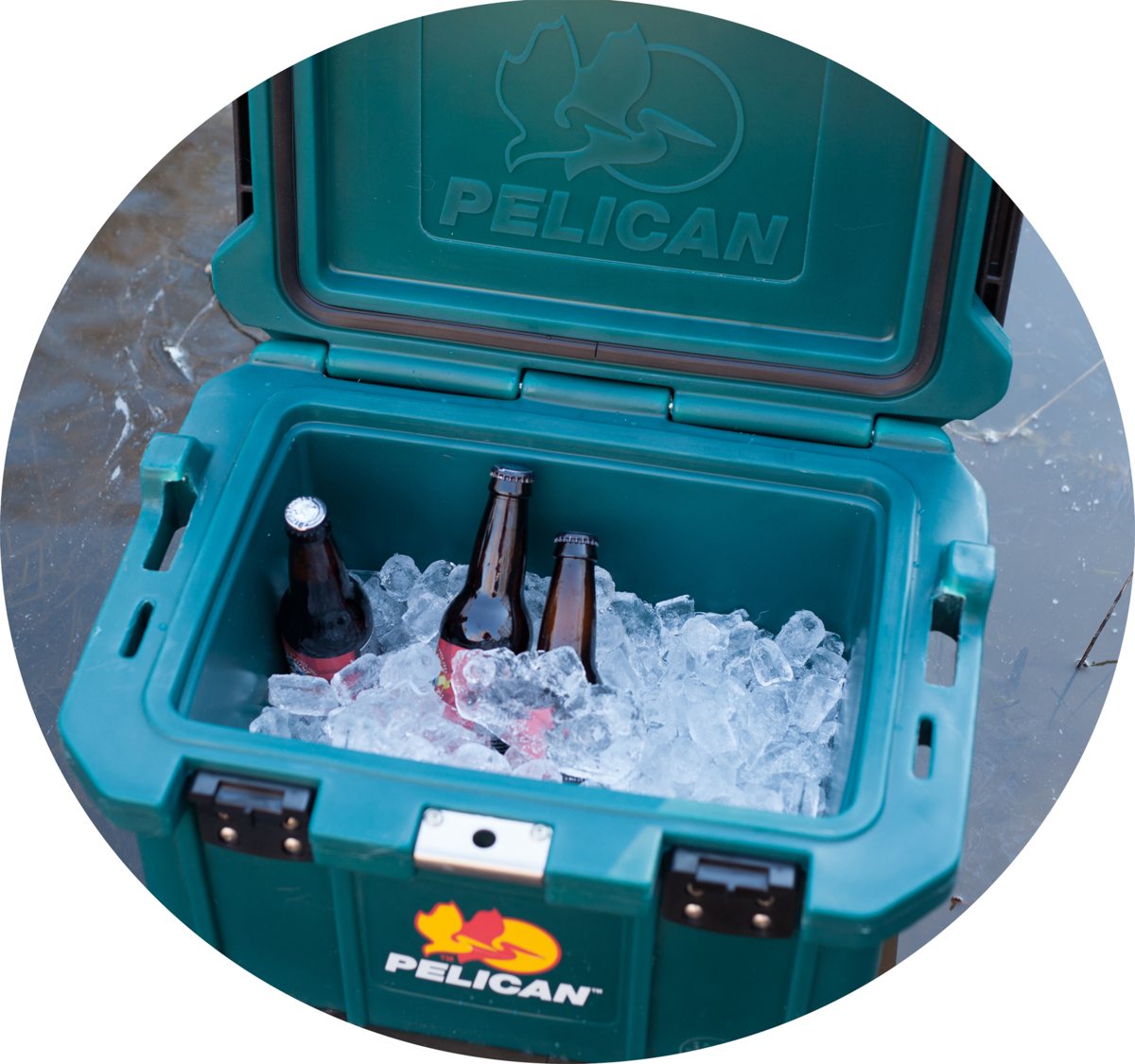 Rotomolded Coolers
Pelican first launched their line of rotomolded coolers in 2012, and they named this line the Pelican ProGear Elite Coolers. Rotomolded coolers are manufactured using a technique called rotational molding in which molten plastic is poured into a mold which is rotated to ensure the plastic completely fills the mold.
By 2012 Pelican had already made a name for themselves with their rotomolded hard cases and they decided to apply their considerable knowledge and experience to produce the best cooler available. And the best part is that Pelican already had manufacturing facilities set up in America, and so from the start their hard-sided ProGear Elite Coolers were 100% made in the USA.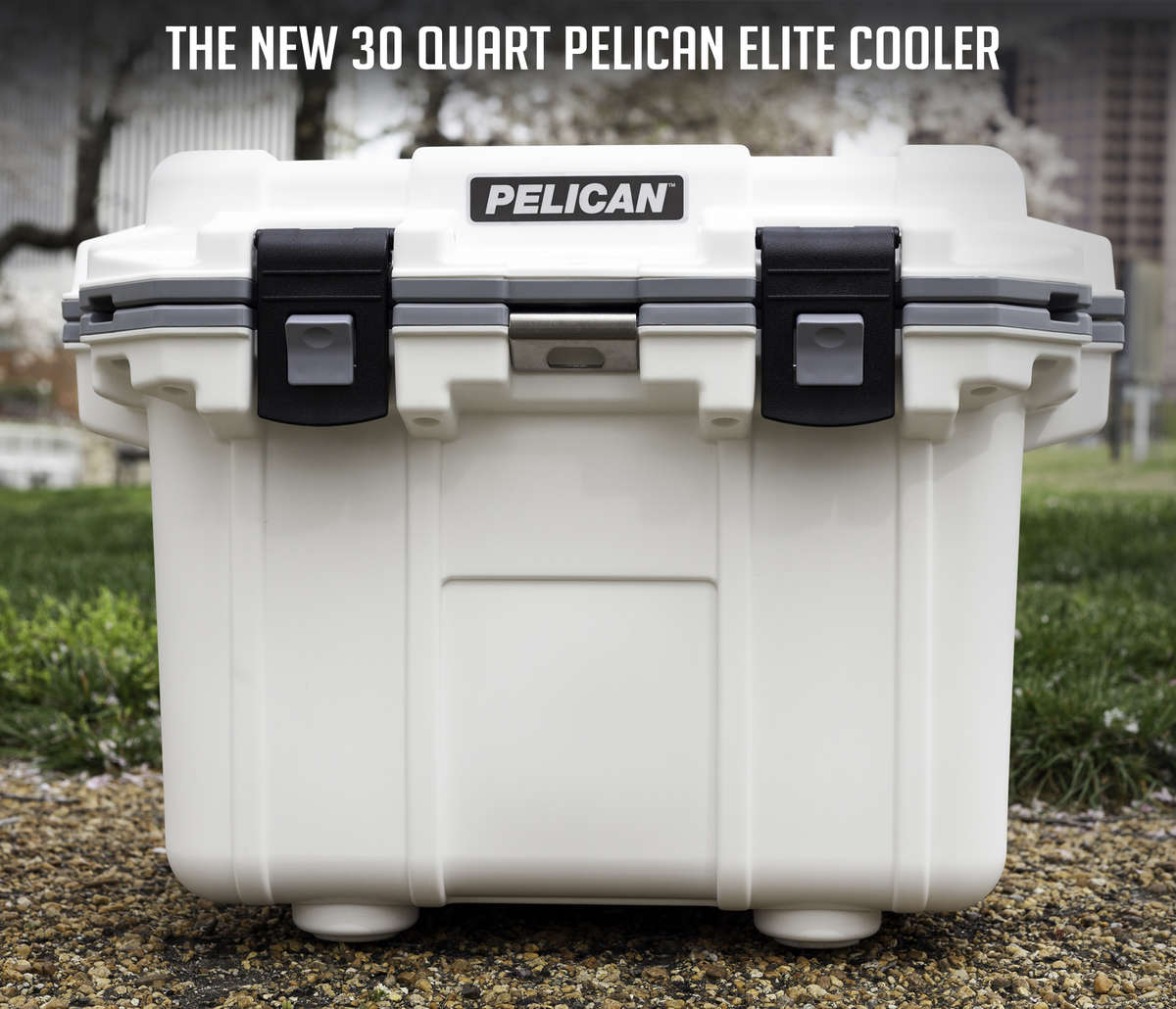 Injection-molded Coolers
In 2016 Pelican redesigned their core line of coolers. For their most popular sizes, Pelican moved from rotational molding to injection molding, which allowed the coolers to have more detailed design and be made more efficiently. It also allowed the coolers to weigh as much as 30% less than rotomolded coolers of a similar size. One thing that didn't change was Pelican's commitment to manufacture all the hard-sided Elite Coolers in the USA.
Head to Head
The most popular sizes did change slightly from the ProGear Elite Coolers to the Elite Coolers. The 20QT was redesigned to be tall enough to hold four wine bottles.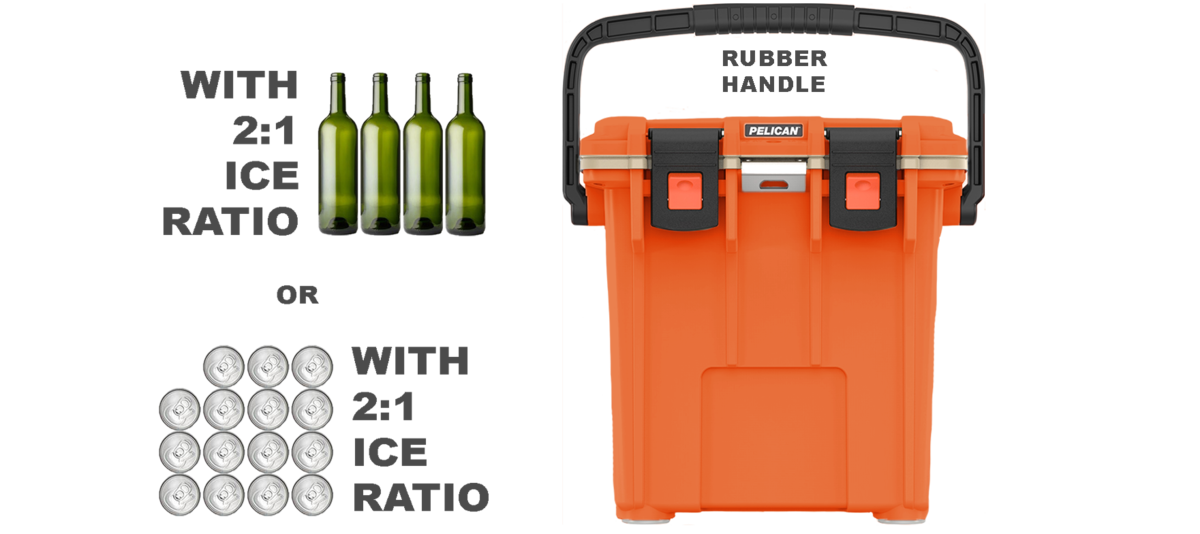 The 35QT, 45QT and 65QT ProGear Elite Coolers were replaced by the
30QT
,
50QT
, and
70QT
Elite Coolers. Rest assured, this change had no effect on the performance of the coolers. Ice test challenges have confirmed over and over that the new Pelican Elite Coolers are top performers among all the high-end coolers.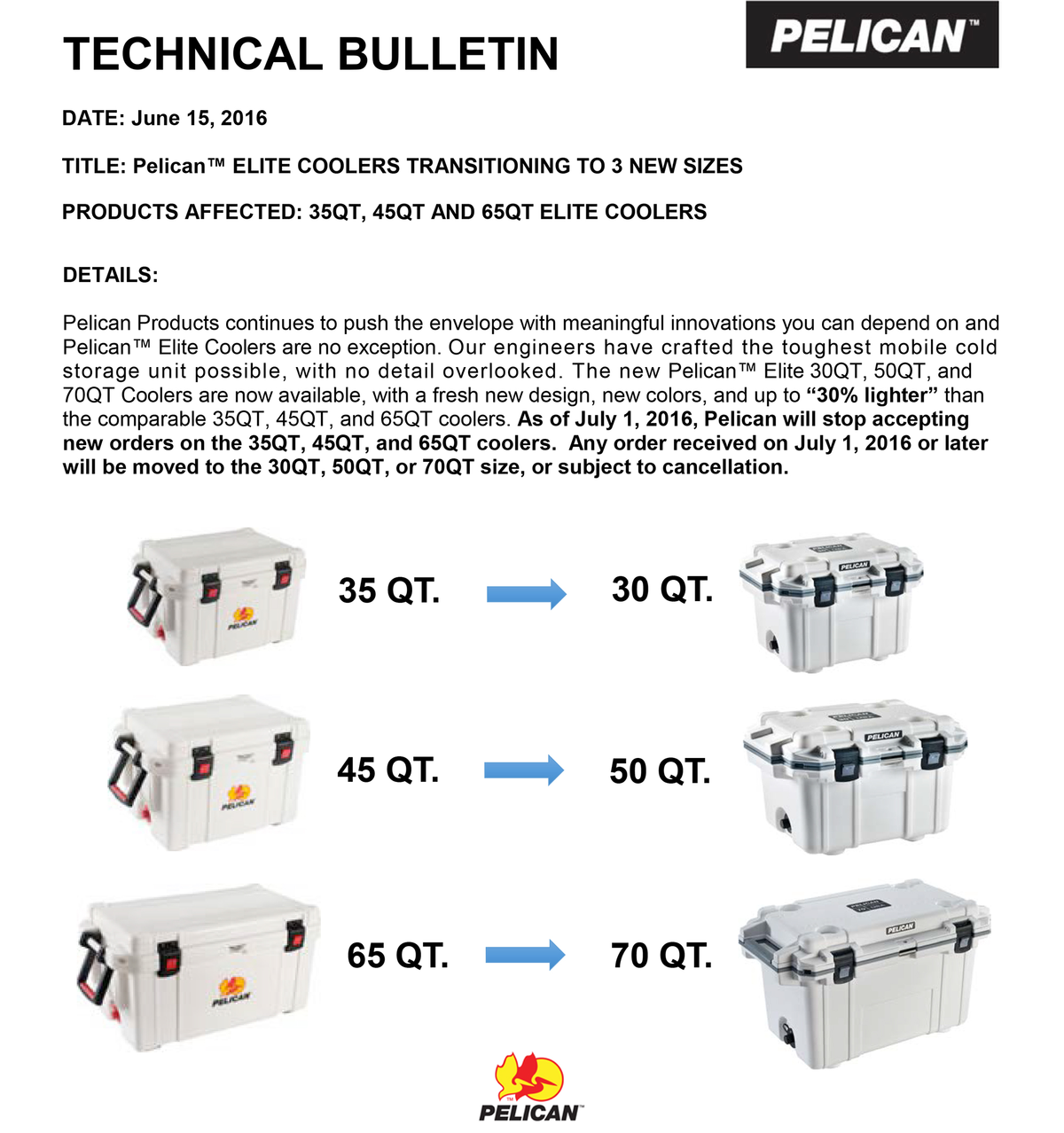 The Best Coolers Available
The fact of the matter is that all
Pelican coolers are the best around
. But it's important to understand that Pelican no longer manufactures the ProGear Elite Coolers. Any Pelican you find on the market will be a Pelican Elite Cooler. And given that Pelican Elite Coolers can deliver the same great performance as the original Pelican ProGear Elite Coolers, the debate over Pelican ProGear vs. Elite Cooler is kind of a moot point.